I've been working on this blog post on and off for a few months now. Not this post, another one. Something more serious. It has been taking more time than I would have expected. Maybe it's too serious. What was once just a passing observation about election meddling had become a point I wanted to make, which could have been done in a sentence or two. But it kept demanding more until it went from being almost finished to a pile of Christmas tree lights that needed to be untangled. It's a jumbled mess and not so fun to face at the moment. But that's probably less because of its disorderly state and more because of the subject. Current affairs can certainly be a downer. It's also possible that this piece is never going to be any good and I know it. It could be that too.
In the meantime, Two People and a Cat stagnates as it has done many other times. So I thought I would dive in without too much fuss. I've been meaning to share a video that has given us a laugh here at the house. Perhaps all will be lost in the translation and you will not see the humor in it. Funny is a tricky thing.
Here's some background. A while ago I produced a video for Reach Out and Read Minnesota (ROR – I still think it's unfortunate that they didn't go with the obvious ROAR acronym that would have lent itself to the cutest mascot ever!). This is a program where pediatricians promote reading to kids at an early age by distributing free books. It's a cool deal and it was a fun project to do. However, I never did make the video I wanted to make. I made what I called the "straight" version. Before I tried anything too crazy, I thought it best to at least deliver something that didn't wildly deviate from the expected. I sensed, perhaps wrongly, that there wasn't an appetite for anything but the straight version. There definitely wasn't time to discuss alternatives. In the end, the finished product was received well at an annual fundraiser. The board was appropriately appreciative. As for those other ideas I wanted to try once the real project was done? I never got around to them.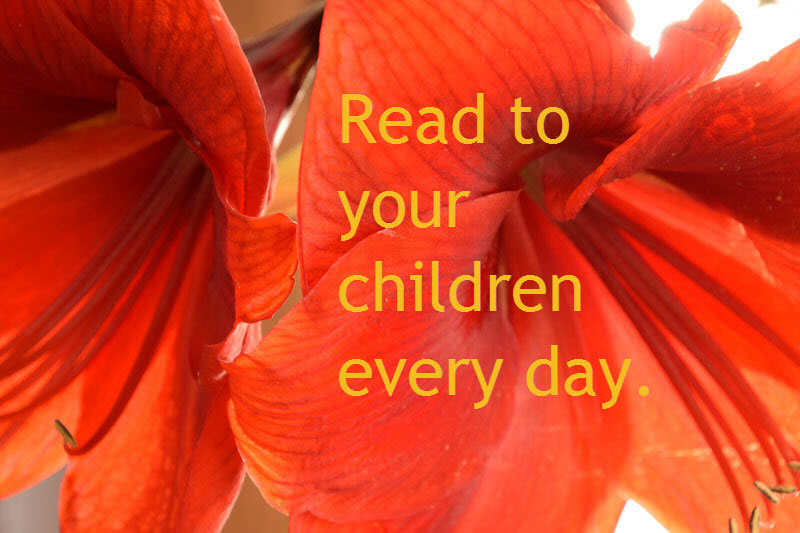 However, I did sketch out some of the ideas. Brian and I also shot part of an idea. This is the video that I am sharing here. I wanted to see how certain things would look. Again, these are test shots. They are rough and incomplete. But of course that's what makes the video so funny to me.
As for the ideas for additional videos, my memory will have to serve here as those notes are long gone by now. But first, I should explain a couple of things about ROR-MN.
During regular checkups – well child visits – pediatricians give books to the kids and encourage parents to read to their children. Doing this helps with brain development at a critical time in the child's life.
The barriers to entry are low. All pre-school patients of a participating clinic get books. No one has to qualify, fill out an application or otherwise prove neediness. Everyone is equal.
It's convenient for families because the program is attached to existing routines.
The pediatrician is not only a trusted authority, but the right one to deliver an important message about reading to your kids starting at an early age.
The videos would be 30 seconds or less, making them ideal to share on social media. Each would illustrate a feature of ROR as mentioned above. Videos would start with a situation and finish with a voiceover and then cut to the logo/website followed by footage from a doctor's visit then fade to black.
ROR Video Idea #1: Delivering Books like Candy at A Parade
Scene: Nice day. Neighborhood. Kids playing soccer. Sprinkler. Dog. A few doors down a man is mowing the lawn. From the distance we can hear someone yelling something. A man driving a car slowly rolls by as he is yelling over a megaphone, "Read to your kids! Read…" He is throwing books out the car window, as if throwing candy from a parade float. Close-up: Book lands in a puddle. A kid's feet are in the shot. Pan from feet to face that looks confused. Close-up: A curtain moves from within a house as if an adult is checking to see what the commotion is. Close-up: Dog. Wide: Kids stop playing to face car. They're confused. Voiceover: There are better ways to distribute free books and encourage parents to read to their kids every day. Cut: ROR logo. Voiceover: Reach Out and Read Minnesota. Medium: Doctor giving book to child in exam room. Voiceover: Pediatrician prescribed books for preschoolers.
So here are some of those test shots:
I love this clip. On the one hand, I have this guy who's up for anything. What? You want me to drive around the neighborhood screaming like an idiot? Sure. No problem. On the other hand, instead of backing up a few feet so I could do another take, he drives around the block. Every time. Come on, buddy! I love this clip because we had a lot of fun making this. How lucky am I to have somebody who's that game? At one point a neighbor gave Brian a thumbs-up as if to agree with the message while politely ignoring the tactics of the messenger. For some reason, the fact that Brian is driving a loaner from the repair shop is also funny to us. What I remember about that car is that on the passenger side in the front, it didn't have a full armrest on the left. It seemed like a weird corner to cut.
ROR Video Idea #2: Signing up for Programs can be a Hassle
Scene: Elementary school playground. Mother with baby strapped to her is running through an obstacle course/playground equipment. Or maybe she has a toddler or both. She has her hands full. Close-Up: Clock to suggest time is running out. Various shots: Woman slides down the slide with child. At the bottom of the slide there is a woman in a suit sitting at an office desk. The desk has a sign on it that says "Register for Reading Program Here". Timer goes off. The mother is too late to sign up. Voiceover: It shouldn't be hard to give your child a fair chance to succeed. Cut: ROR logo. Voiceover: Reach Out and Read Minnesota. Medium: Doctor giving book to child in exam room. Voiceover: No signing up required.
ROR Video Idea #3: Parenting Advice from Biker Dude
Scene: Bike path. A father is jogging in the park with a small child in a stroller, one of those big ones people use when jogging. The child is engrossed in an iPad or similar device. A biker dude who passes the two notices that the child is looking at the device. He stops the father and shares some information about the benefits of reading books over using electronic devices. He also warns of the hazards of too much screen time. Father is clearly annoyed. Various Close-ups: park, birds, other kids, dogs, flowers… Child is oblivious as he continues to watch a video. Voiceover: Nobody wants parenting advice from biker dude. Cut: ROR logo. Voiceover: Reach Out and Read Minnesota. Medium: Doctor giving book to child in exam room. Voiceover: Pediatrician prescribed books for preschoolers and real help for their parents.
ROR Video Idea #4: Boot Camp for Parents
This was one of my favorite ones, but I can't remember exactly how it went. There was a rhythm to it that I've lost in my attempt here to get it on the page. But I don't want to take the time to work it. So as with all of these, it's just the general idea I'm trying to convey.
Scene: Something that resembles a military boot camp. Parents are lined up. They're all holding the same children's book open in front of them. Staring forward. A drill sergeant approaches one of them and screams: "What does a cow say?" Parent replies in boot camp fashion, "Moo!" Sergeant: "What does a cow say?" Parent: "Moo!" Sergeant: "What color is that dog, Smith?" Smith: "Brown!" Sergeant: "What color is the sky?" Smith: "Blue." Sergeant: "How many birds do you see?" Smith: "Three." Sergeant: "Count 'em!" All parents: "One! Two! Three!" Voiceover: There has to be a better way. Cut: ROR logo. Voiceover: Reach Out and Read Minnesota. Medium: Doctor giving book to child in exam room. Voiceover: We help parents get the most out of reading time with their kids.
ROR Video Idea #5: Police Officer Distributing Books
Scene: Cars on interstate. Family in a car is pulled over by a police officer who noticed a "baby on board" sign. Officer questions them about their children's reading routines: Do you read to your children every day? How about at bedtime? Parents are confused but answer questions. Officers goes back to his squad car as if he is going to write a ticket. Instead he comes back with some books for the kids. The parents are completely confused but relieved they didn't get a ticket. Voiceover: The best ideas can be poorly executed. Cut: ROR logo. Voiceover: Reach Out and Read Minnesota. Medium: Doctor giving book to child. Voiceover: Doctors providing age-appropriate books to pre-school kids and giving trusted advice to parents.
[Note: The idea here was to highlight one of the strengths of ROR: information is given to parents by a trusted authority, as opposed to the biker dude in the above scenario. However, any authority will not do. This is not intended to be a negative comment about the police. Instead, it's about the right authority in this situation. As for the authority of the elementary school teacher, ROR is able to reach children before they're old enough for kindergarten, during a critical time for brain development. A different video could be made to emphasize that point. ]
ROR Video Idea #6: Helping Kids Prepare for Kindergarten
See note above.
ROR Video Idea #7: The grocery store
This is similar to the biker dude above, except it happens in a grocery store. A stranger gives unsolicited advice to parent and the parent is either annoyed or hurt by it. There's probably a fine line between poking fun at this type of advice and discouraging people/strangers from lending a helpful hand when they can see that it's needed.