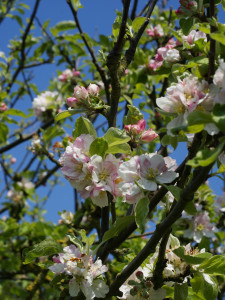 I am shooting a video for a new start-up company to use as part of a Kickstarter campaign. This new business seeks to make wine and cider using fruits and vegetables from local sources, including the yards of volunteers who have a surplus. To help tell their story, I would like some footage of vegetable gardens, fruit trees, raspberries, blackberries and even bee hives from area homes. If you would be willing to showcase your apple tree, garden or anything else in this video, I would love to hear from you. I would initially need:
An address
A description (e.g, apple tree in front yard, vegetable garden in the backyard)
A picture would be helpful, but not necessary
I'm also interested in people's opinions about public areas that beautifully highlight the bounty within our city limits and might be worth including in the video. If you have ideas about places I should check out, please let me know.
Taping is scheduled to take place over the next few weeks.
Any help or insights you can provide would be sincerely appreciated. I'm happy to provide more information about the start-up upon request.
Thank you.
—
[Image: "Malus sylvestris (inflorescence)" by (Hans Hillewaert) – Own work. Licensed under Creative Commons Attribution-Share Alike 3.0 via Wikimedia Commons – http://commons.wikimedia.org/wiki/File:Malus_sylvestris_(inflorescence).jpg#mediaviewer/File:Malus_sylvestris_(inflorescence).jpg]